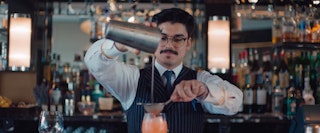 Hilton Hotels // The Hilton Effect
Documentaries
Hilton Hotels // The Hilton Effect
Over the last century, Hilton has grown from a single hotel in Cisco, Texas, to nearly 5,500 hotels and 14 brands in 106 countries and territories. Hilton's hotels have hosted more than 3 billion guests since 1919 and enlisted nearly 10 million Team Members in the company's mission to fill the Earth with the light and warmth of hospitality.
The Hilton Effect is the positive, world-altering impact that Hilton has had, and continues to have, on billions of lives and thousands of communities around the globe – pioneering new travel markets and bringing people and cultures together to make the world feel smaller, while expanding horizons and opportunities.
These films represent only a few stories from various Hilton hotels from across the globe, that encompass what the Hilton Effect is.
Documentaries